About us

We, Eikoh Trading Inc. was opened for business here in Yokohama in 1980. Since then, thanks to our clients' cooperation, we have worked steadily to establish more reliable firm, which provide top-quality goods to where it is needed and when it is needed at a reasonable price.
Meanwhile, the whole world has been changing and is now facing a new issue of global climate changing. We are proud that construction machines we deal are indispensable tools for re-construction work from disaster and infrastructure programs. On the other hand, it is true that people may think they are a symbol of destruction of environment.
With its outstanding technology and devoting effort of manufacturers, construction machines of Japanese brands have achieved a widely-known competitive power. However, higher environmental concern is in great demand nowadays. We realize the importance of environmental protection activity as well as growing demand for construction machines. We are always happy to cooperate with our clients to build up a bright future. So please feel free to give us inquiry.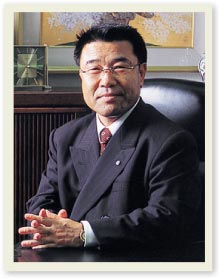 Corporate Name
EIKOH TRADING INC.
Address
YOKOHAMA EAST 21, Shinmachi 5-12, Kanagawa-ku, Yokohama 221-0043, Japan
TEL
+81 45-453-5671(International)
FAX
+81 45-453-1488(International)
Establishment
April 17,1980
Capital
10,000,000yen
Leadership
President: Akimitsu Kono
Business details
Sell construction machinery and parts. Sell and install all varieties of plants. Sell construction materials
Banks
Mizuho Bank, Ltd. Yokohama-Higashiguchi Branch
The Hokuriku Bank, Ltd. Yokohama Branch
Product Line
BULLDOZER, EXCAVATOR(CRAWLER, WHEEL), LOADER(CRAWLER, WHEEL), TRUCK(OFFROAD DUMP, CARGO), COMPACTOR, MOTOR GRADER, ROLLER(VIBRATING, ROAD, TIRE), ASPHALT FINISHER(CRAWLER, WHEEL), AIR COMPRESSOR, GENERATOR, BREAKER, CUTTER, CRUSHER AND OTHER ATTACHMENTS, CRANE(TRUCK, CRAWLER, ROUGH TERRAIN) AND LIFTCAR, FOUNDATION WORK EQUIPMENT(PILE DRIVER, PILE HAMMER, EARTH AUGER, EARTH DRILL, ETC.), ASPHALT PLANT, CONCRETE PLANT, etc.